about our jewelry boxes:

The roll top or tambour mesquite jewelry boxes that Steve A. Walker  makes began as a mass production project for his Industrial arts students. Each table of students was assigned a specific job in the production and each student ended up with two finished jewelry boxes to take home at the Christmas break.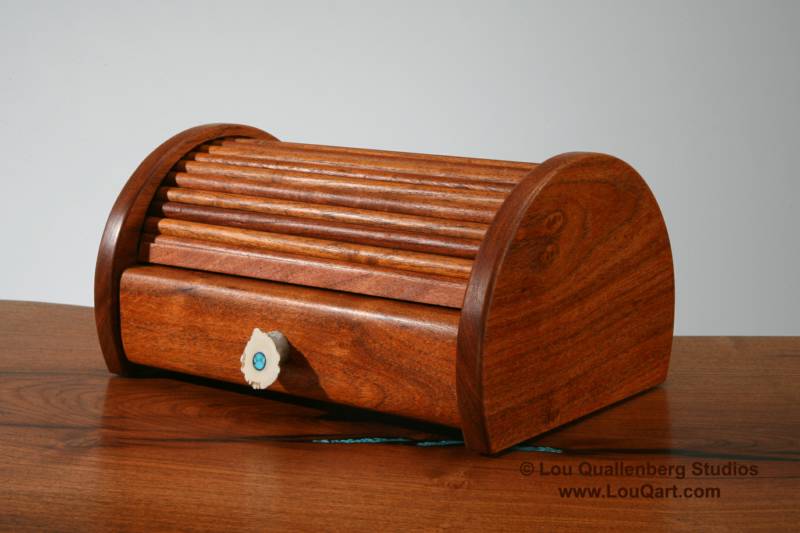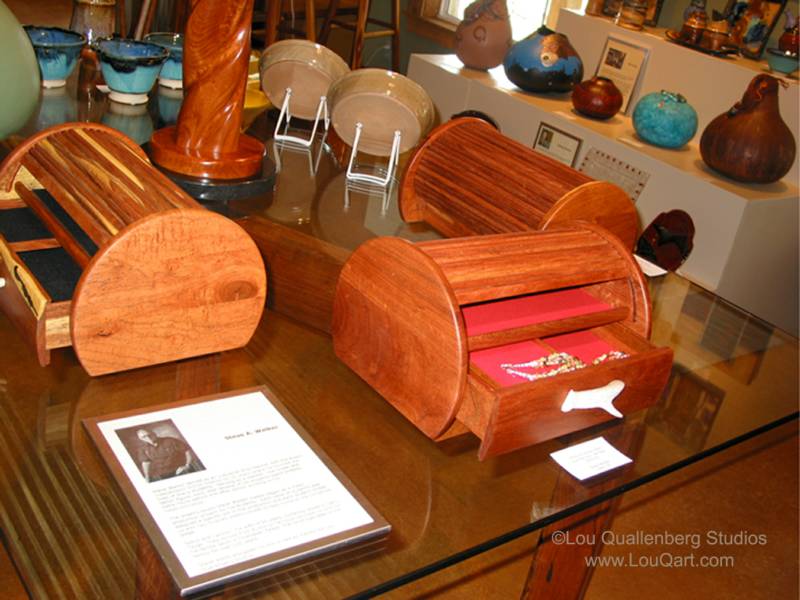 Mesquite Jewelry Box
Small


W"xL"xH"

with Deer Antler and Turquoise inlay pull

Mesquite Jewelry Box

Large

W10"xL13"xH8"
with Curved Deer Antler Pull 


If you would like to purchase or
custom order our

Mesquite Jewelry Boxes
Please call us:

325/247-4304


Mesquite Jewelry Boxes


Available in Two Sizes
Large: W10"xL13"xH8"
Small: W"xL"xH"

Removable Interior Color Choices:
Black Red Green & Blue

Drawer Pull Choices:
Mesquite
Deer Antler and Turquoise Inlay
Curved Deer Antler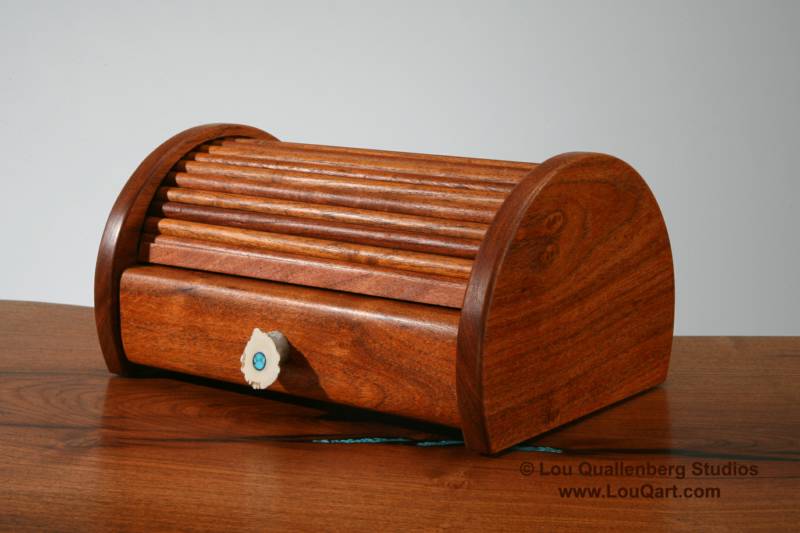 available in other wood upon

custom order


call us  +1.325.247.4304     Llano.Texas.US


Lou Quallenberg Studios

art that functions as furniture